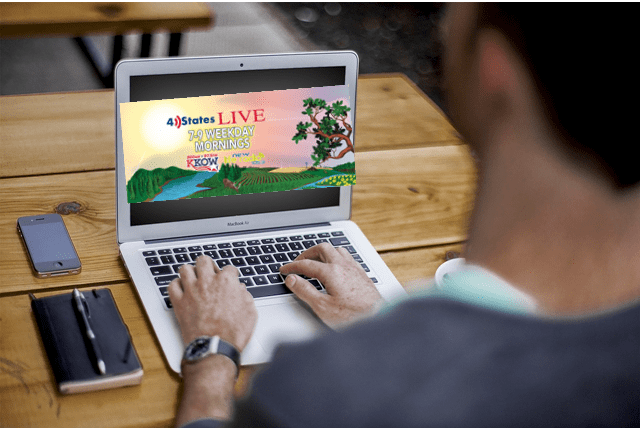 Hip, hip hooray for Friday! Join 4States Live 7 am! Shannon will talk to Visit Miami Oklahoma and the Coleman Theatre about several upcoming shows and holiday events. Also, helpful tax advice from Churchwell Hedman Tax Group and Show Me Tax Relief. Plus, we'll learn about #GivingTuesday and a new social media campaign with The Alliance of SWMO. 4 States Live is only on 860 AM KKOW and My New Life Radio!  We have information about these organizations below:
---
Miami, Oklahoma is located in Northeast Oklahoma on Historic Route 66 and near beautiful Grand Lake. We are located off Interstate 44 at Exit 313.
The Miami (OK) Convention & Visitors Bureau is a department of the City of Miami that works to promote Miami as a Destination while encouraging the overnight stay.

---

Mysterious Four States is a series of events exploring the noir side of history and legends in the Four State area (Missouri, Oklahoma, Kansas and Arkansas)

12pm to 1pm. Why the Four States Have a mysterious past
1pm to 2pm. Hauntings in the 4 states
2pm to 3pm Unsolved Mysteries, Bigfoot and more
3:15 to 430. Folklore of the 4 states from French/Cajun settlers
430 to 530. Dinner on own
530 to 630. Paranormal investigation techniques/equipment
645pm to 8pm Investigation demonstration and evidence

Admission is $10 per person.

TICKETS AVAILABLE ONLINE AT THE COLEMAN THEATER WEBSITE LISTED BELOW. For more information or to purchase tickets, visit the theatre at 103 N. Main St. in downtown Miami, call 918-540-2425 or go online to

 

www.colemantheatre.org/events

.

Here is the schedule for the Mysterious Four States at The Coleman Theater. You are welcome to attend any or all sections and participate in discussions, plus the movie with your paid ticket.

Mysterious Four States: Dark Ozarks: Sometimes there are No Easy Answers.

Paranormal Science Lab and Dark Ozarks Present tales from the Four States, where there are no easy answers.
---
We are headquartered in Joplin, MO, but we are not bound to any geographic constraints. We have helped both individuals and companies from all over the USA
Our tax resolution objective is to solve your tax issues on your behalf. We will create a strategy to negotiate with the taxing authorities so you can get back to focusing on the things important to you or your business.

We offer a wide range of accounting services to help manage your business. To be profitable, businesses need accurate financial and accounting data. We can help you to be as accurate as possible and provide the services and advice to assist you in maximizing your profitability and success.

---