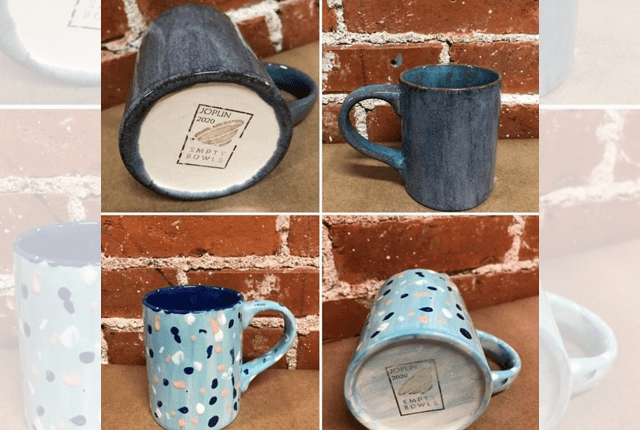 If you are looking for something to do this weekend, we found the perfect outing. We had a lot of fun with Watergardens 2020 Empty Bowls earlier this month. Come on, let's get some friends and family together and support our community.
Are you looking for something safe and fun to do? Date night? Girls Night out? How about your life group? Family activity?
We have partnered with Firehouse Pottery Joplin, MO and are so excited to offer coffee mugs at Empty Bowls this year and YOU get to be part of making them!!!

Help us reach our goal of gathering the community together and making 200 mugs to be sold at Empty Bowls and YOU get to be a featured artist!

Now through Thursday, October 1st, you can purchase 2 mugs for $25 (you paint both & keep one and donate one to Empty Bowls) or you can do 1 mug for $15! Includes all materials, firing and studio fees.

Table reservations for up to 5 people are available OR you can drop in during business hours:

Tuesdays 5:00p-8:00p, Fridays 4:00p-7:00p, and Saturdays 10:00a-2:00p!

Reach out to Charity on the Firehouse Pottery Joplin, MO messenger or call 417-553-0671 OR call Ruth at Watered Gardens at 417.623.6030 ext. 113 or direct at 417.825.0536.

We look forward to hearing from you and seeing you!