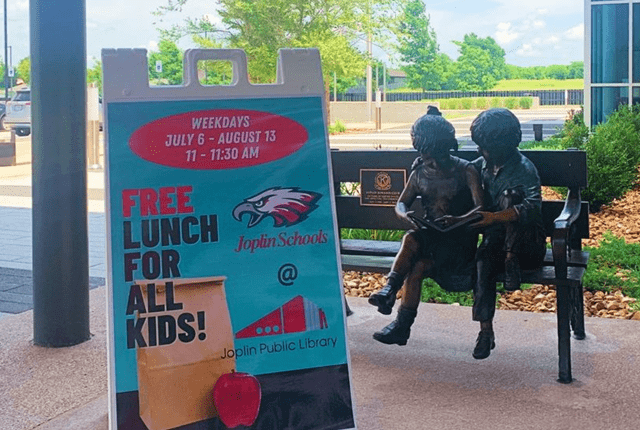 Great news for families! The Joplin Public Library located at 1915 Connecticut Ave, Joplin, MO 64804 offers free lunch to all children (0-18 years old) Monday – Friday. These lunches will be available until August 13 from 11:00 am – 11:30 am.  Please note the child(ren) must be present.
Pick up in the entryway of Joplin Public Library (20th and Connecticut in Joplin). Children (birth to 18) must be present but no other terms or conditions apply, just full tummies!
You can even eat your lunch in the Library or in our lovely outdoor spaces.

#picnic

!
Thank you Joplin Schools!
Tags: